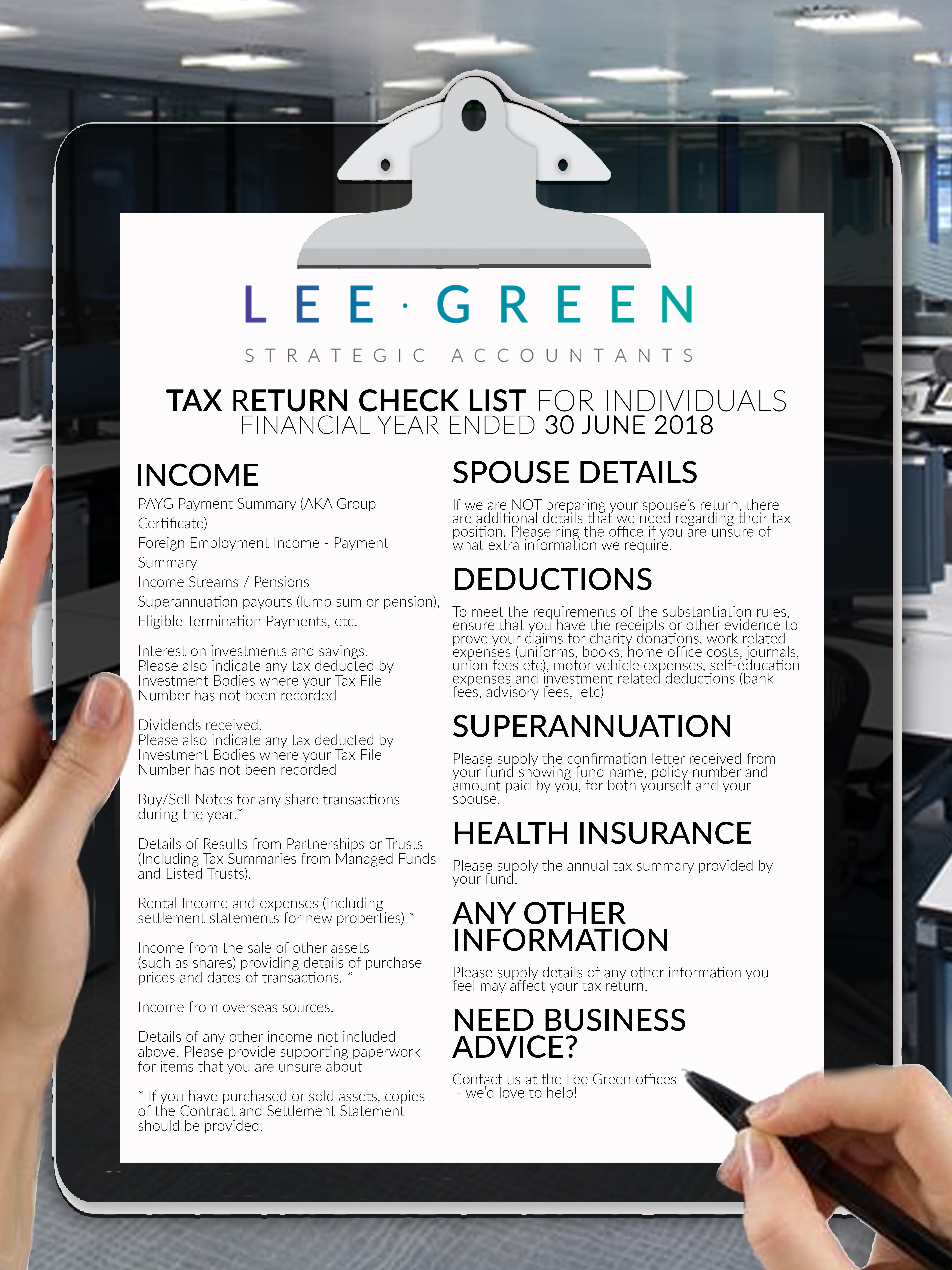 The end of the 2017/2018 Financial Year is here and we once again look forward to providing our services.
What you need to do….
Review the Tax Return Checklist;
Compile the information required before coming to see us; and
When you are ready, please phone our reception on 8333 3666 to make an appointment.