Services
Lee Green is a professional services firm skilled in the analysis and communication of financial information. Our role is to lead the process of devising, planning and managing the financial means by which our clients achieve business success.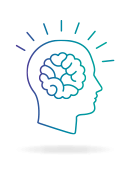 Strategic Thinking
Not surprisingly, most accounting firms offer a range of accounting services. What makes Lee Green different is our commitment to ensuring every one of the services we provide contributes to the realisation of your strategic business or personal plan.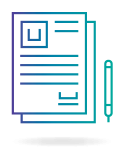 ACCOUNTING SERVICES
Preparation and analysis of:
Project Costing Models
Return on Investment Models
Employee Utilisation Models
Other Accounting Services include:
Accounting Software selection, implementation and training
Training
Bookkeeping
Payroll
Reconciliations
Corporate Secretarial


Contact Ben Spiers or Leanne Liu for more information:
This email address is being protected from spambots. You need JavaScript enabled to view it.This email address is being protected from spambots. You need JavaScript enabled to view it.

(08) 8333 3666
This email address is being protected from spambots. You need JavaScript enabled to view it.This email address is being protected from spambots. You need JavaScript enabled to view it.

(08) 8333 3666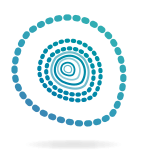 Indigenous Business
We specialise in developing strategies for Indigenous Businesses to maximise their potential. Remoteness, lack of service delivery, complex community structures and interaction with all levels of government are some of the challenges we work with our clients on overcoming to see a long term benefit from business operations.


Contact Melissa Probert or Samantha Hughes for more information:
This email address is being protected from spambots. You need JavaScript enabled to view it.This email address is being protected from spambots. You need JavaScript enabled to view it.

(08) 8333 3666
This email address is being protected from spambots. You need JavaScript enabled to view it.This email address is being protected from spambots. You need JavaScript enabled to view it.

(08) 8333 3666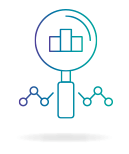 AUDIT & EXAMINATIONS
Independent financial statement audits
SMSF Audits
Trust Account Audits for real estate, accountants and conveyancers
Travel Industry audits
Outgoings audits for property managers
ORIC Examinations – Aboriginal Corporations CATSI Act 2006 Compliance
Operational control systems
Business continuity
Internal Control assessments
Process improvement and examination
Legislative compliance reviews
Reporting effectiveness and accuracy
Contact David Charlesworth for more information:
This email address is being protected from spambots. You need JavaScript enabled to view it.
(08) 8333 3666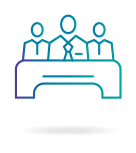 Business Consulting
Business Mentoring
Meeting Facilitation
Development of Pricing/Costing Models
Project Analysis/Reporting
Development of Management Reporting Systems
External Chief-Financial-Officer
Due Diligence Engagements
New Business Assessments
Assistance with Finance Applications
Contact Tom Green or Ben Spiers for more information:
This email address is being protected from spambots. You need JavaScript enabled to view it.
(08) 8333 3666
This email address is being protected from spambots. You need JavaScript enabled to view it.This email address is being protected from spambots. You need JavaScript enabled to view it.

(08) 8333 3666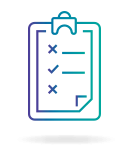 Tax & Compliance
Tax Planning and Structuring
International and cross border transactions
Income Tax Returns and BAS
Registration for GST and PAYG
Private Ruling Requests
Advice on:
Asset protection
Capital Gains Tax
Dispute resolution
Estate planning
Income Tax
Retirement
Salary packaging and Fringe Benefits
Stamp Duty
Superannuation
Workcover
Contact Mike Sweeney or Tim Major for more information:
This email address is being protected from spambots. You need JavaScript enabled to view it.
(08) 8333 3666
This email address is being protected from spambots. You need JavaScript enabled to view it.This email address is being protected from spambots. You need JavaScript enabled to view it.

(08) 8333 3666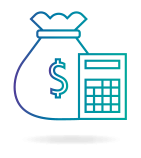 Superannuation
Self Managed Super Fund (SMSF) administration to ensure SIS compliance
Audits
Preparation of SMSF tax returns, financial statements and members statements
Provision of timely and accurate reports to your investment adviser
Superannuation administration and compliance for small business
Contact Yvette Goss or Leah Groves for more information:
This email address is being protected from spambots. You need JavaScript enabled to view it.This email address is being protected from spambots. You need JavaScript enabled to view it.

(08) 8333 3666
This email address is being protected from spambots. You need JavaScript enabled to view it.This email address is being protected from spambots. You need JavaScript enabled to view it.

(08) 8333 3666