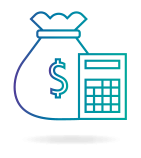 by Yvette Goss
Lee Green Accountant and Superannuation Specialist Yvette takes us through some of the recent changes to superannuation, the importance of lodging your superannuation fund annual return on time and what to be aware of when claiming a tax deduction for personal super contributions.
If you wish to claim a tax deduction for personal superannuation contributions in your individual tax return it is important that you have given your superannuation fund a "notice of intent to claim or vary a deduction for personal contributions" form. Once this is received by your superannuation fund they will issue you with an acknowledgement of the amount you will be claiming as a tax deduction. We need to have that acknowledgement before we can lodge your tax return. The ATO is actively targeting this area so if you need further information please contact our office, there is also some further information from the ATO here: https://www.ato.gov.au/individuals/super/in-detail/growing-your-super/claiming-deductions-for-personal-super-contributions/
A new measure that has been introduced that may apply to you if your total superannuation balance is less than $500,000 is the ability to now carry forward your unused superannuation concessional contributions cap amounts to be used in future years for up to five financial years. Concessional contributions are:
Superannuation guarantee contributions from your employer
Salary sacrifice contributions
Personal contributions that you a claiming a tax deduction for
The concessional contributions cap is $25,000.
Only unused cap amounts from 1 July 2018 are able to be carried forward so the 2019/20 financial year is the first year that the unused amount will be able to be used. If you think this may apply to you and you would like to know more please contact our office.
The ATO is now removing the regulations details from the Government Super Fund Look Up service for any Self-Managed Superannuation Funds that have overdue annual returns. If this happens it will mean that your superannuation fund won't be able to receive rollovers from an APRA (public) fund and employers will not be able to make superannuation guarantee contributions to the fund. The regulations details will not be reinstated until any overdue lodgements have been brought up to date so it more important than ever to make sure you lodge your superannuation fund annual return on time.
For more information on our superannuation services, please see here. For advice tailored to your specific circumstances, please contact our office.