By Leah Groves, Accountant & Superannuation Specialist
To celebrate Russell Bedford's Taking You Further Day this year, we wanted to do something that would bring together staff from across our Australian member firms and get staff at all levels involved in what it means to be part of the RBI network.
With the restrictions of COVID and ever-changing climate of 2020, we needed to find something that all staff could participate in despite the distance between our firms.
After a successful walking challenge as part of Lee Green's Wellness Program, we decided this would be a great way to celebrate Taking You Further day – by walking "virtually" across our huge country between our member firms.
This challenge gave the members in our firms a chance to participate, share photos, comments and get to know staff across the firms while recording their steps and contributing to a common goal.
During the 4 weeks in the lead up to Taking You Further day, we had 65 members from RBI firms across Australia come together and walk over 5,000km which is over 8 million steps. We celebrated the completion of our walk and Taking You Further Day on a beautiful summers day in Adelaide with a sausage sizzle and pavlova and lamingtons for dessert,
We look forward to being involved in more joint activities in the future that allow staff across our Aussie firms to further develop relationships.
The Russell Bedford Australian Firms are…
Adelaide & Darwin - Lee Green & Co
Brisbane - HMW Group
Melbourne - Saward Dawson
Perth & Darwin – Stantons International & Marsden Stantons
Sydney – Camphin Boston
Some comments from members of our firms:
"With travel limited due to the current circumstances, this is a great way to maintain our already strong connections with the other offices and to hopefully build some new relationships along the way. Walking is so important for physical and mental health, we could all do with some more steps in our day!"
Michael Sweeney, Director, Lee Green & Co
"The partners here at HMW Group understand and promote a healthy mental and physical well-being working environment, now more than ever, meeting up with colleagues and clients and supporting each other through this ever-changing time."
HMW Group
"Many Melbournians have gained a greater love and appreciation of walking. After months of restricted movement, getting out for the daily walk has been something that has been looked forward to as never before. It has also become a time to meet up and walk with friends or establish new friendships."
Bruce Saward, Managing Partner, Saward Dawson
Sausage sizzle celebrations in Adelaide: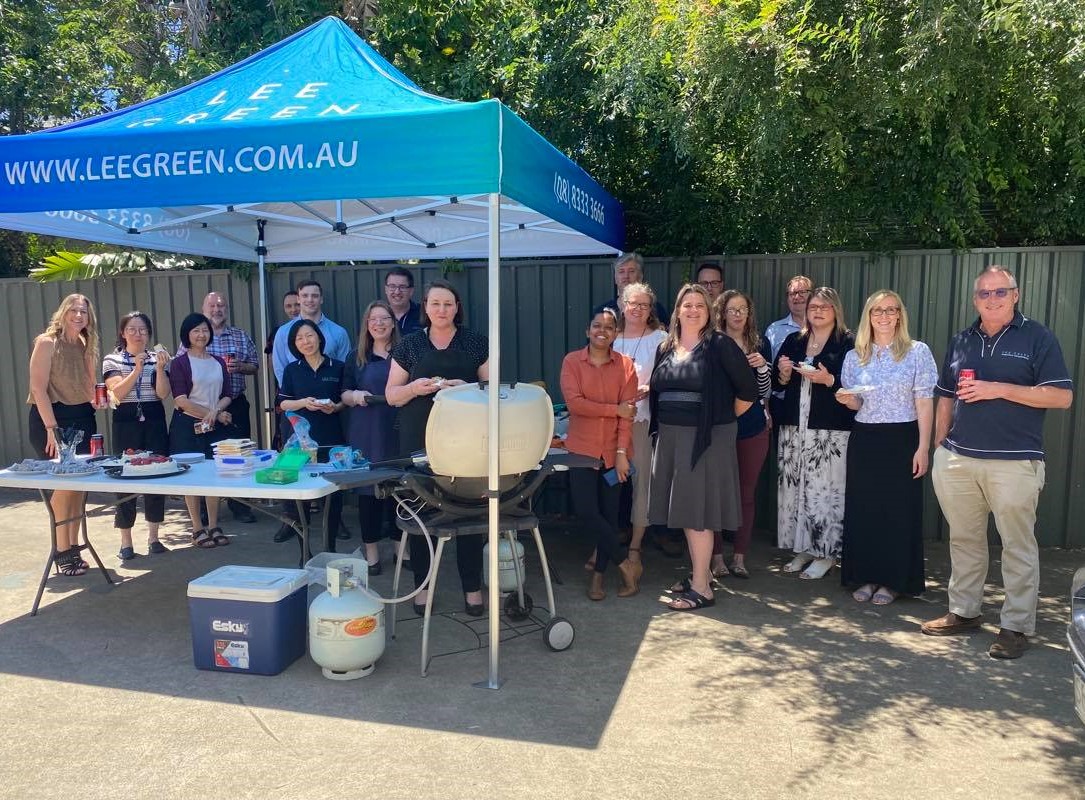 Photos that staff shared from their walks all over Australia: