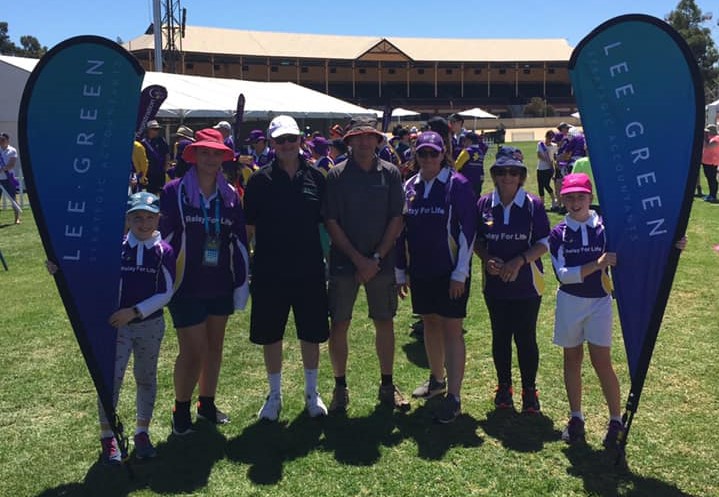 Team Lee Green are regular participants in the Cancer Council's Adelaide Central Relay for Life, this year held at the Adelaide Showgrounds on the 23-24 February 2019. Relay teams aim to keep a team baton moving around a track for the duration of the relay and raise vital funds for Cancer Council's support, treatment and prevention programs.
After an inspiring opening ceremony and a survivors and carers lap, the relay began, with all members of Team Lee Green completing the first lap together. Our super team captain Mel once again had our site well set up and ready for the 19 hour relay with plenty of food, chairs and even beds for those staying overnight.
The weather was especially warm this year, forecast in the 30s for Saturday and up to 40 degrees on Sunday! Team Lee Green kept themselves and other relayers cool in the warm afternoon weather with some water sprayers and a slip and slide, the youngest members of the team particularly enjoyed providing this service!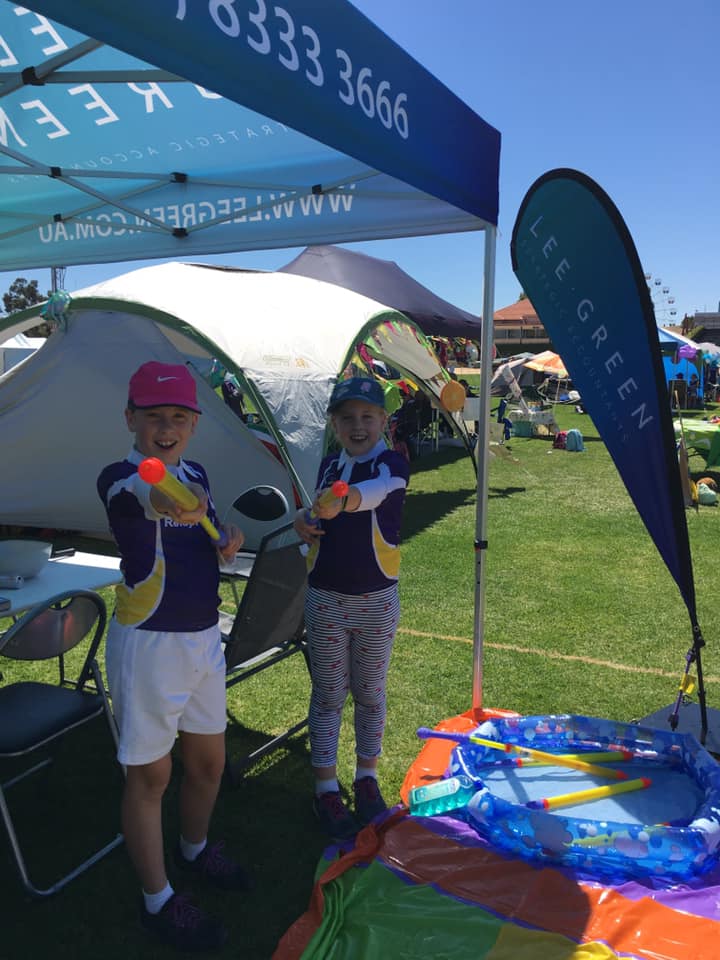 The Sweeney girls loved helping people cool off!
There were plenty of activities, entertainment and fun themed laps throughout the afternoon and evening, including Dance Play, Super Hero and Pyjama laps and Mel and Eva's favourite – the purple hand dance!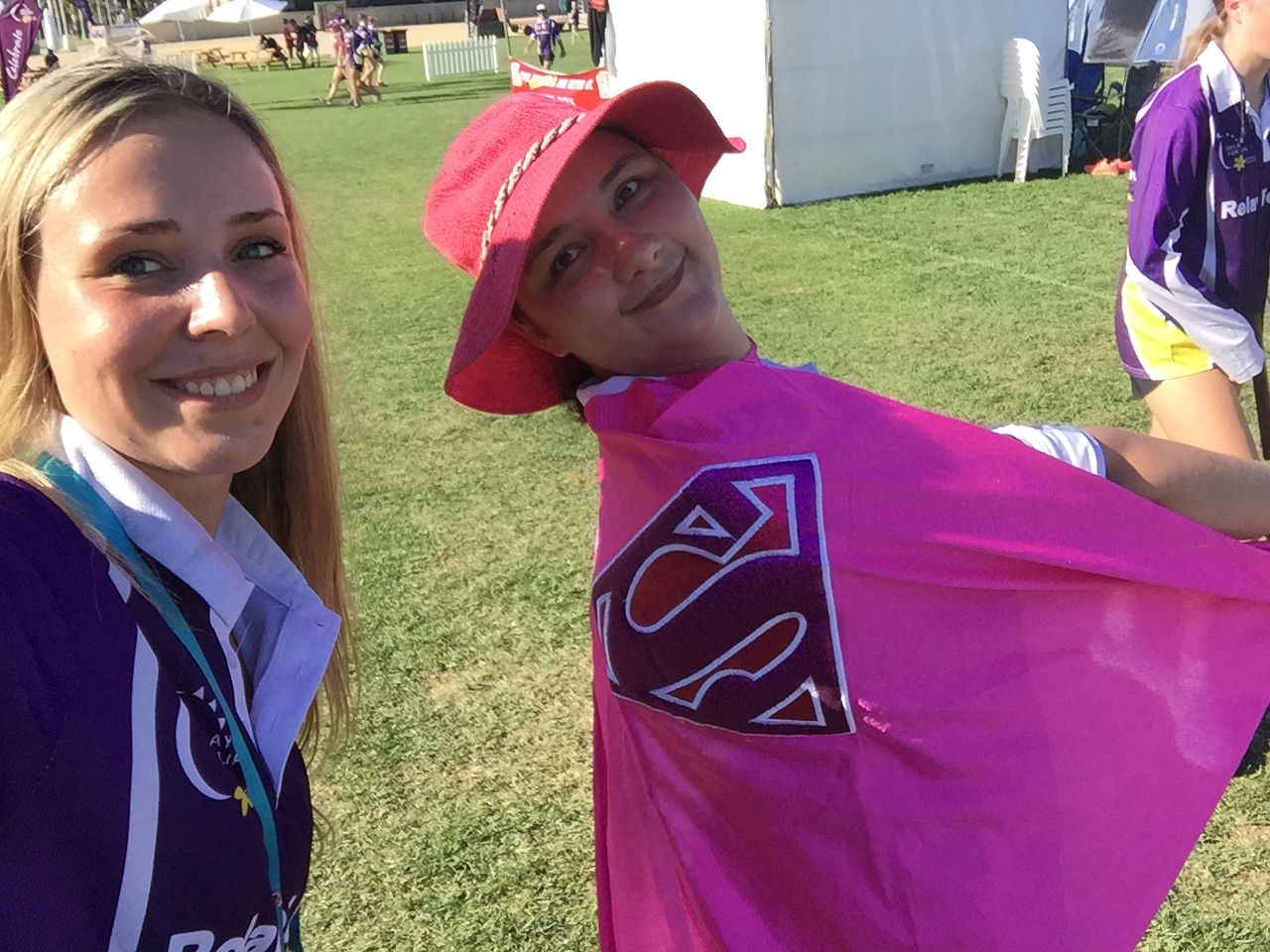 Superheroes Maryna and Leah
As the warm evening turned into a balmy night, several team members came and went but we kept our calculator baton moving through the night and morning until the relay end at 9am.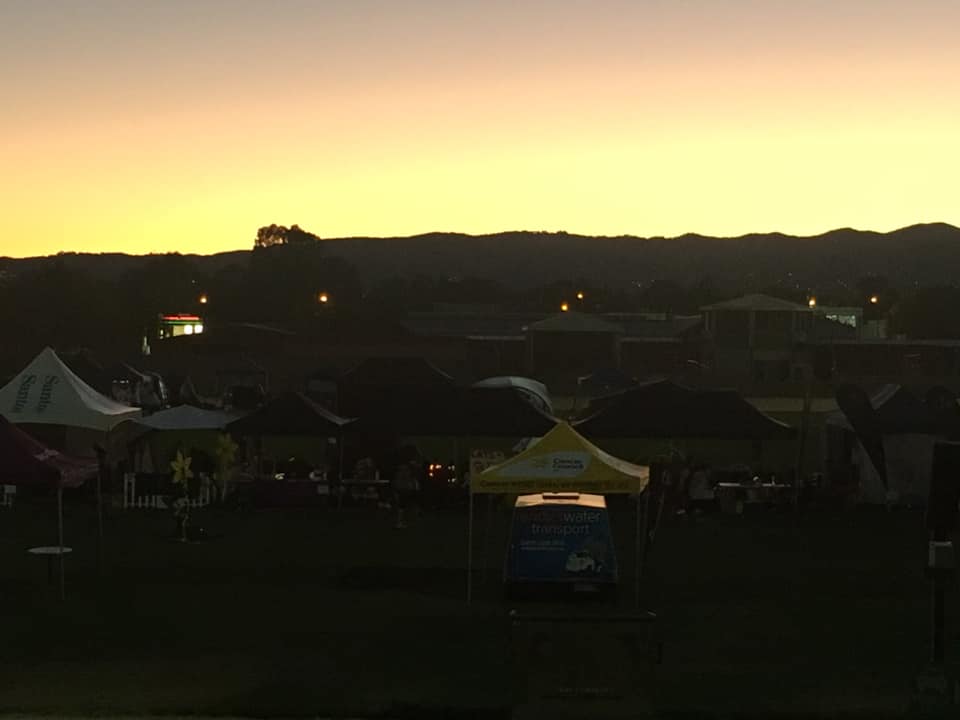 Sunrise over the relay track
With the length of the track being just under 300m and each lap taking around 4 minutes, we estimate that team Lee Green walked around 80km during the 19 hour event. Good thing our team baton was a calculator!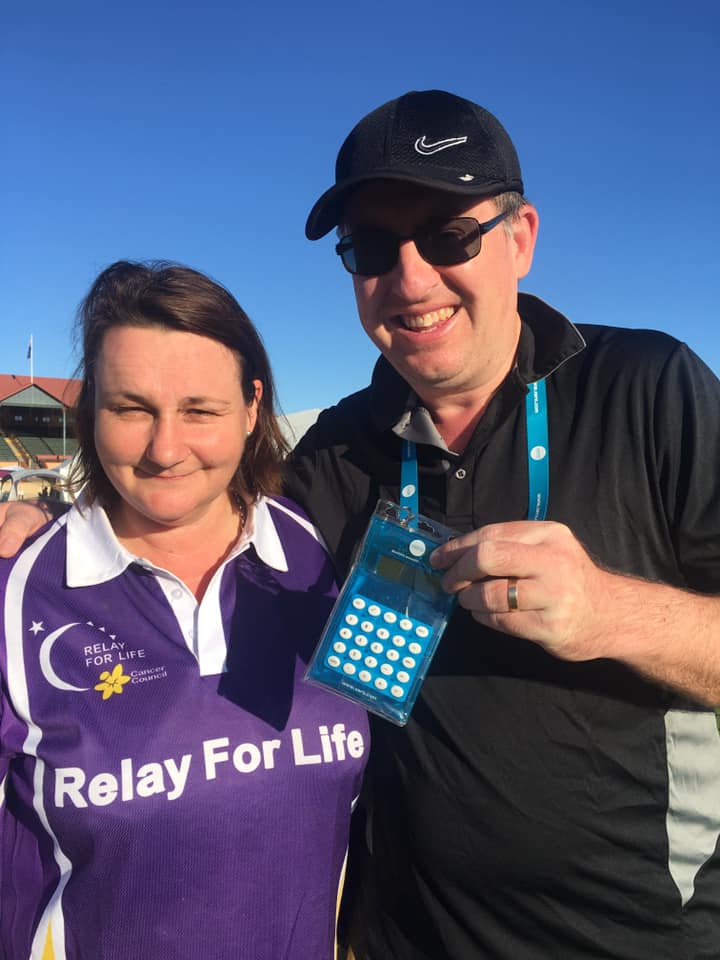 Team captain Mel with Mike and our calculator baton
Lee Green's fundraising for Relay for Life was a success - along with online donations and in house fundraising from drinks and snack items, we held a sausage sizzle on the front steps of our office in the lead up to the event which proved very popular. We surpassed last year's tally and this year's goal by raising $3,000!
We have already registered for next year's relay, you can see our team page here https://secure.fundraising.cancer.org.au/site/TR/RelayforLife/CCSA?team_id=64433&pg=team&fr_id=5975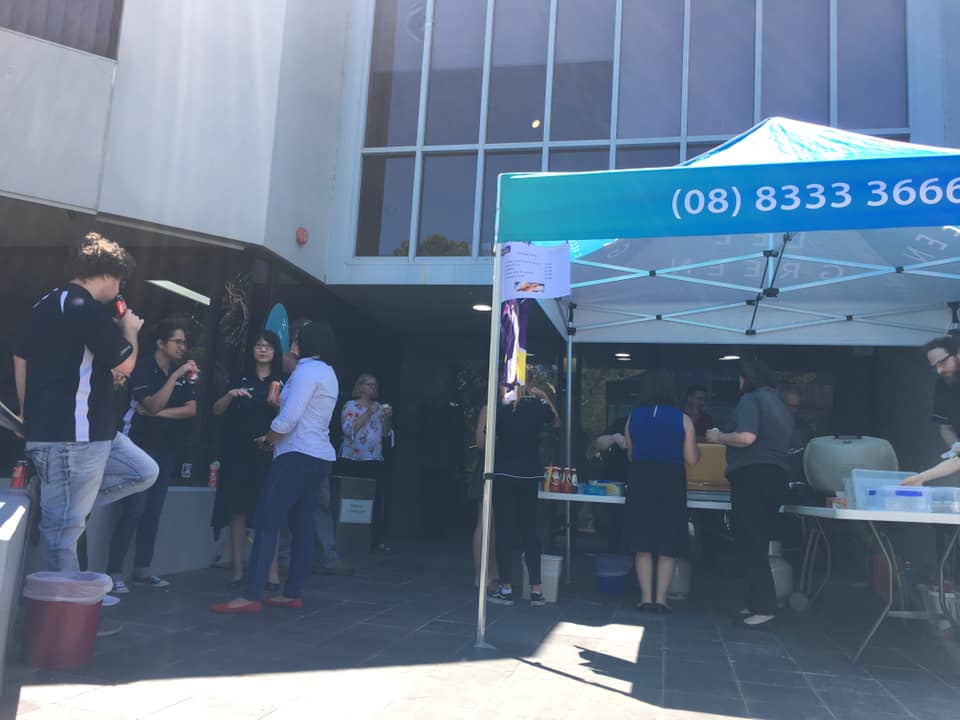 Lee Green's successful sausage sizzle fundraiser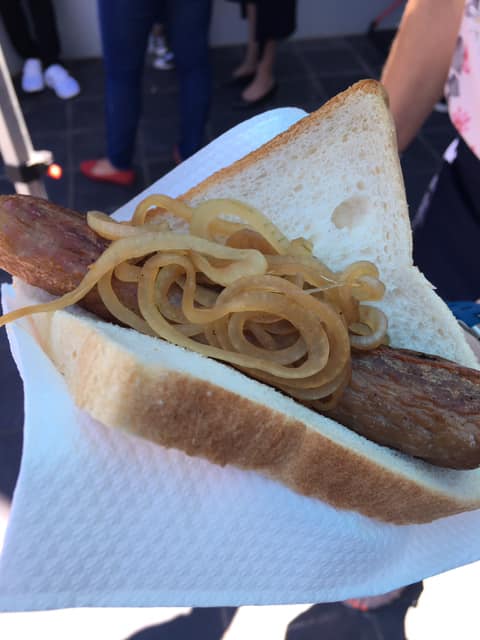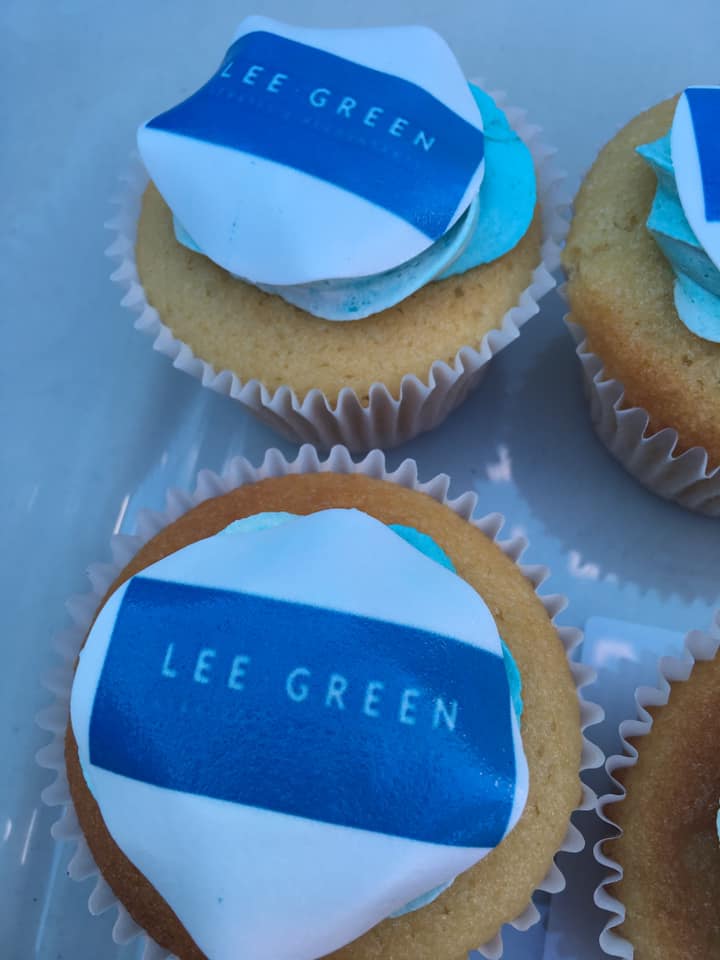 The delicious sausages and cupcakes available at our fundraiser