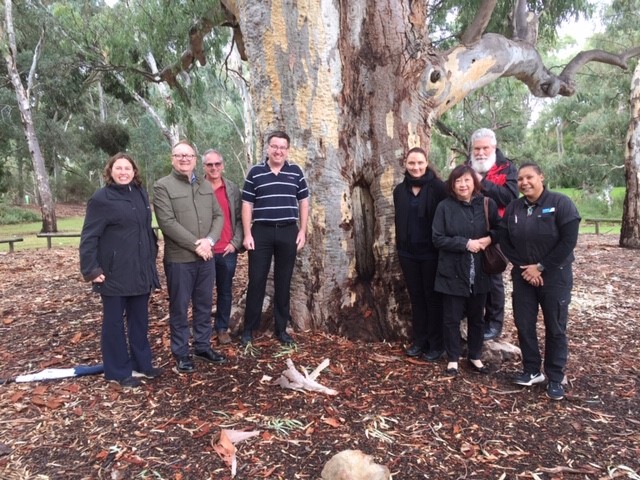 by Angela Wright
Lee Green's Reconciliation Action Plan (RAP) journey has progressed to planning the Innovate RAP stage. In true Lee Green style, the committee have been studiously working on drafting the RAP with actionable goals and real results at the forefront of our minds. Committee members are embracing the challenges presented and continue to gain a deeper understanding of the national reconciliation movement.
For those who would like to know further information about our RAP journey, please head to www.leegreen.com.au/resources/news/lee-green-s-reconciliation-action-plan
Recent Events
7th May - Warriparinga Wetlands History Tour conducted by Living Kaurna Cultural Centre
The RAP committee visited the Living Kaurna Culture Centre for a guided history tour of the Warriparinga Wetlands. As we made our way through the Warriparinga Park, our Cultural guide Andrea brought to life a picture of the Kaurna people's historical use of this important area. Andrea also introduced us to local Dreaming Stories, Indigenous language, Scar Trees (photo above) and Aboriginal musical instruments.
The afternoon is best summed up by Lee Green's David:
"The visit to Warriparinga Wetlands and the Living Kaurna Cultural Centre was extremely informative as well as entertaining. It also gave us some great perspective on what history is right on our doorstep that we should be interested to know. It should be on everyone's list for learning our local indigenous history."
For more information see https://www.marion.sa.gov.au/venues-and-facilities/living-kaurna-cultural-centre/tours-and-workshops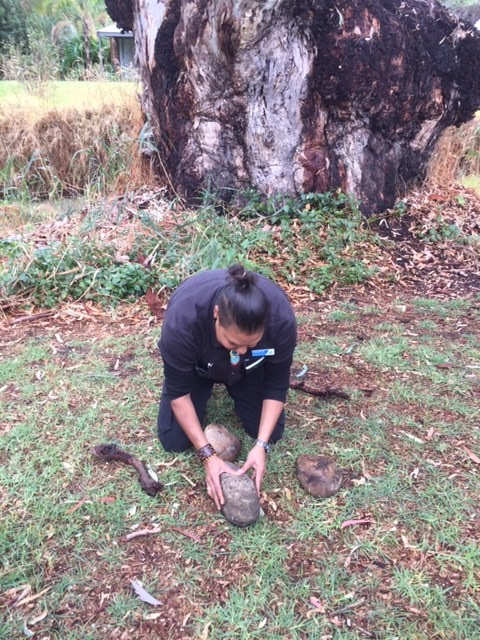 Fire pit demonstration by Andrea, our Kaurna Cultural Guide
27th May - National Reconciliation Week Breakfast
Mike, David, Leah and Kedeisha braved the cool and dark early hours to join this year's National Reconciliation Week Breakfast, the theme being Grounded in Truth - Walk Together with Courage. Yawns were fought off with fresh coffee, enjoyable entertainment and engaging speakers. It was great to meet likeminded people and join the discussion on how best to support the reconciliation movement. Fantastic to also catch up with a few of our clients at the event: Haydyn from Bookabee Australia, Nathan from nathanmaymusic.com and Rebecca from Ochre Dawn Creative Industries.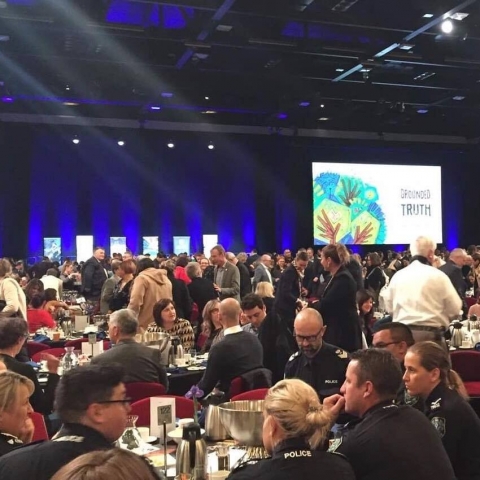 National Reconciliation Week Breakfast at the Adelaide Convention Centre
13th June - SCALA Special Event showcasing Aboriginal artists
A new initiative by SCALA showcasing live performances by Aboriginal artists was held at the Wheatsheaf Hotel. Lee Green's Mike took the opportunity to support the initiative as well as our client Nathan May who was in the line-up. Mike reports "the evening was a success and it was great to bump into RAP committee external member Angela Flynn and former RAP member Tallulah Bilney at The Wheaty."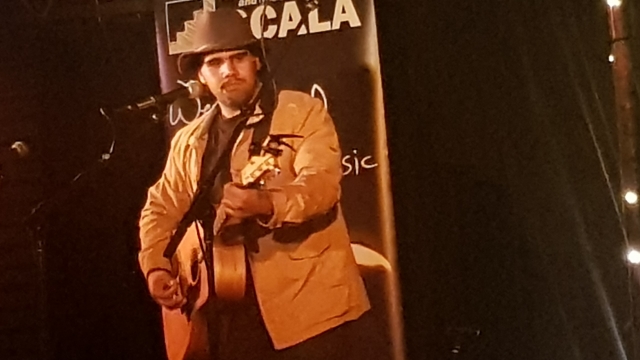 Nathan May at the Wheatsheaf Hotel
Upcoming Events
July 7th to 14th – NAIDOC (National Aboriginal and Islander Day Observance Committee) Week
A celebration of Aboriginal & Torres Strait Islander cultures, achievements and contributions to Australia.
12th July – National Aboriginal and Islander Day, NAIDOC March and Family Fun Day
One of the biggest events on the NAIDOC Calendar, join the mid-morning march from Victoria Square to Parliament House, followed by a free concert with over 40 stall holders at Victoria Square to 3.30pm.
More NAIDOC Week events and further information can be found at https://www.naidoc.org.au/
4th August - National Aboriginal & Torres Strait Islander Children's Day
9th August – International Day of the World's Indigenous People
2nd September – Council of Aboriginal Reconciliation 28th Anniversary
If you have any questions about Lee Green's Reconciliation Action Plan or would like further information on any of the above events, please contact Angela This email address is being protected from spambots. You need JavaScript enabled to view it.