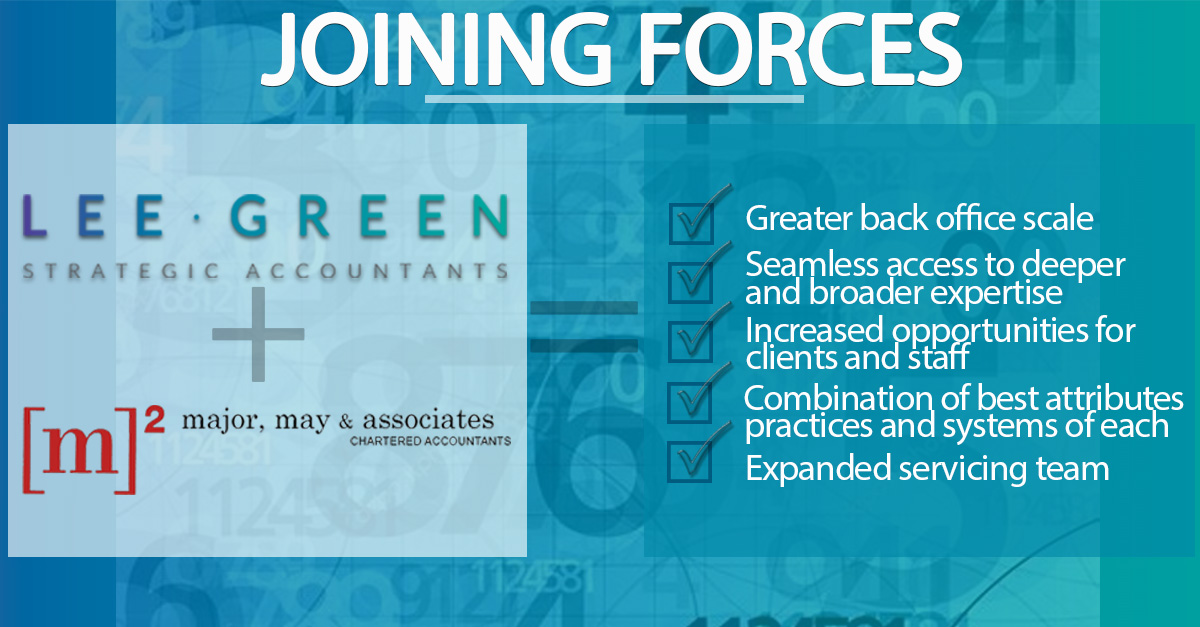 Lee Green is joining forces with fellow accounting services firm Major May on 1 July 2018 to create multiple benefits for clients and staff.
The merger will provide our clients with the benefit of greater back office scale and seamless access to deeper and broader expertise – all without the bureaucracy of larger firms.
Our practices are similar and very culturally compatible. Both are committed to ensuring their high levels of client knowledge and service continue under the merged structure. Bringing the two firms together will also create increased opportunities for staff in terms of professional development, expanded experiences and career advancement.
The merger has been well thought through. Discussions have been underway since May, 2017 and will have been more than 12 months in the planning when we come together officially on July 1, 2018.
Bringing together our two firms provides a unique opportunity to review the best attributes, practices and systems of each and combine them within an even stronger organisation – and we are well advanced in this process. Our teams are looking forward to coming together and we are already sharing ideas which will benefit our clients.
The combined firm will operate as Lee Green from 190 Fullarton Road, Dulwich and in Darwin from Level 1, 66 Smith St.
We look forward to introducing you to our expanded team and service offering. In the meantime, please do not hesitate to contact us should you have any questions.