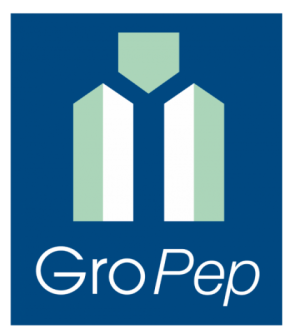 GroPep Bioreagents have been a highly valued client of Lee Green & Co for almost eight years. GroPep sells growth factors and associated reagents to university, institutional and industrial researchers.
With over 100 products in their product range and a worldwide network of specialised distributors, GroPep were recommended to Lee Green to look after the innovative biotechnology company's general accounting and taxation services.
"The most important benefit is that I can get on with running my business, which is in my area of expertise, knowing that the accounting and financial advice is taken care of by experts in their area." said Dr Chris Goddard, GroPep Bioreagents' CEO and Managing Director.
Here at Lee Green we consider our clients part of the Lee Green Team and we pride ourselves on being with them every step of the way.
"[The] friendly, helpful and knowledgeable staff [are] always willing to do that bit extra to make things work smoothly.
"Absolutely first class. Always reliable and timely. I have full confidence in their ability to advise and provide expert knowledge, primarily because they have taken time to understand our business."
"If you require first class services with a personal touch, then Lee Green are the right fit."
Lee Green Director Mike Sweeney commented on the close working relationship he has developed with Chris "Working with Chris over so many years has been great. The products that Gropep has developed, the customers they supply to and the application of those products in a variety of uses is fascinating." said Mike. "Business wise, Chris brings excellent governance and financial management to a small enterprise…..and we if run out of science or business topics to discuss, we can always catch-up on soccer as he coaches the Sturt Lions as well!"
Contact us today to become part of the Lee Green Team and let us ride with you on your road to success.