The person who wrote the old adage "if you do something you love, you never work a day in your life" clearly never stepped foot inside a thriving bakery business. Ben Thickbroom's passion for baking is obvious, but so too are the long hours and extraordinary effort it takes to manage and run the Parap Bakery in Darwin.
Born and bred in the NT, Ben was already well aware of the Parap Bakery and its iconic brand which has operated in Darwin for more than 20 years. When the opportunity to purchase and operate the business arose in May 2021, Ben jumped at it.
The first thing that strikes you when you meet Ben is his age, he's only 19. The second is that he obviously absorbed some of his small business management skills from dad Mick and mum Jo. Mick and Jo, long term Lee Green clients, recommended Ben have Mike Sweeney review the business operations prior to purchase.
"Mike assisted with setting up the new business and together we conducted a due diligence of the business from both a financial and operating point of view. Mike also advised on how to structure the purchase and we hit the ground running in June 2021," said Ben.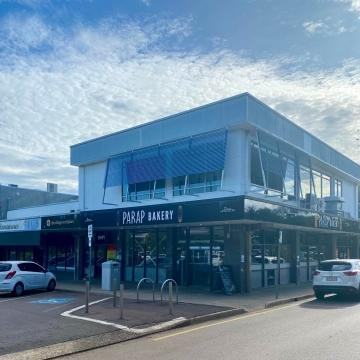 Ben immediately dove into the business operations, spending long hours in the kitchen and front of house to get a thorough understanding of all facets of the business….and like most small businesses, he relied on the help and support of his family.
Over the last few months, Ben has reviewed all aspects of the business from equipment, procedures and product lines through to supplier agreements and recipes. The focus at Parap Bakery is quality and while Ben is aware that their products can be produced cheaper, he is not willing to compromise the growing reputation of the business.
"Ben is wise beyond his years and growing up in a small business household obviously rubbed off on him, so he is aware of the process involved in managing products, staff, profit and cashflow. While he may have not followed in his dad's electrical footsteps, the broad business skills provided a huge advantage in the early days of the business," said Mike.
"I meet with Mike several times and year and we discuss the results of the business and plan for the next few months. Now that we have almost a year under our belt, we are starting to prepare budgets for next year and plan our next round of equipment purchases and store improvements. Watch this space!" said Ben.
So if you're in the Darwin area drop in and see Ben and the team at Parap Bakery. Mike's recommendations are the doughnuts and mushroom pies!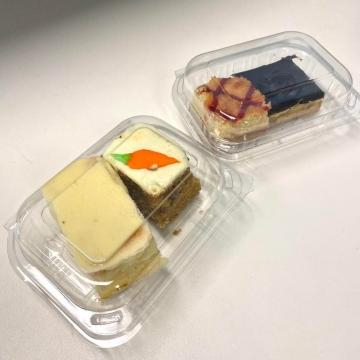 Mike couldn't resist picking up some delicious treats from Parap Bakery on his last visit!